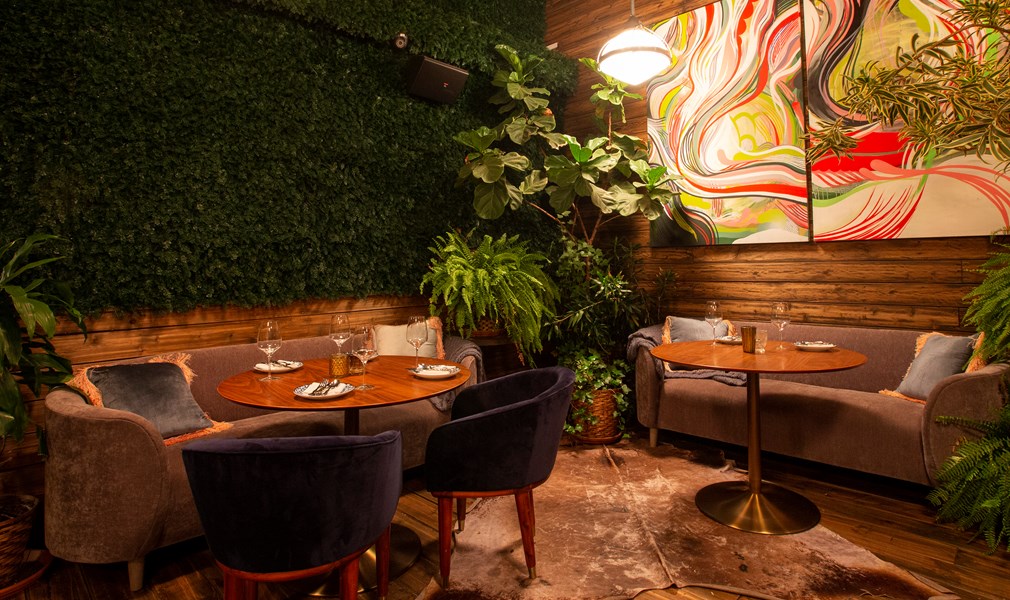 An enclosed rooftop garden in the heart of Wicker Park, provides a stunning 2,500-square-foot dedicated private event space with two distinct rooms.

Decorated with Murano crystal wall lamps, farmhouse dining tables, paintings from local artists and lush tropical greenery, Botánico offers the signature exotic vibe and atmosphere for which Bonhomme Group is known. High ceilings coupled with a wall-to-wall skylight, rustic wood-paneled walls and a dramatic half-moon floor-to-ceiling window overlooking Division Street add to Botánico's exceptional interior design.

When your downstairs neighbors one of the city's best Spanish restaurants and cocktail bars — Mama Delia & Bordel — private events and group dinners get a major upgrade.

A restaurant and sherry bar, Michelin-bibbed Mama Delia offers a fresh take on what is happening in Spain right now, as a new generation of chefs and beverage professionals look beyond their region and country to discover new flavors and culinary traditions.

Elevate your next event with craft cocktails and unconventional wines from Bordel and Mama Delia.